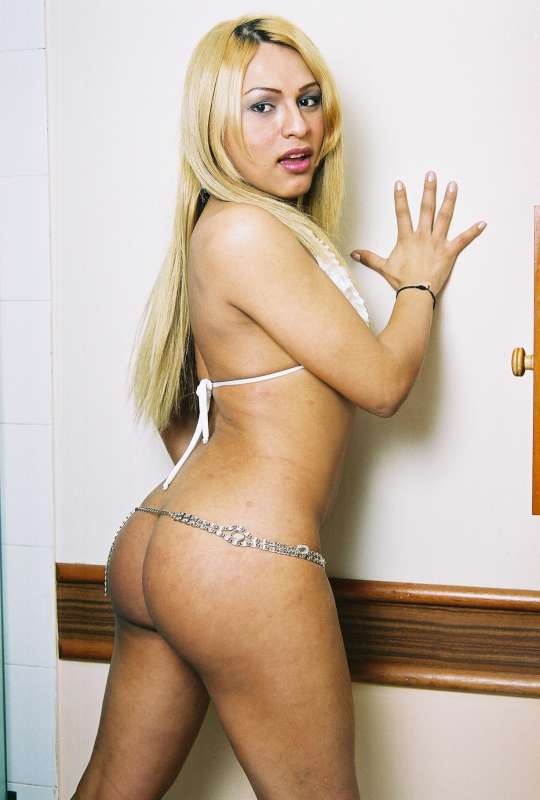 Name: FRANCIS
Age: 29
Personal: Pre-Op Transsexual
Height: 5′ 10″
Weight: 143
Location: Bakersfield, CA
Occupation: Dental Hygienist, Part Time Model
Hobbies: Music, Modeling and Restoring old muscle cars
Likes: Spring, Nice weather, bikinis and hot guys 😉
Dislikes: Wasting time and money
Hello! I'm Francis your transsexual webmistress here at shemale-lover.com. I'm happy to be part of the site and hope you enjoy yourself here, I'm here for you assistance so please feel free to leave a comment or email anytime.  I guess I should say a little about me to further introduce myself.
First off. I'm a bit of a free spirit and non-conformist. I reading,writing, watching movies, long talks, pretty much anything to keep my mind intrigued. I like a nice talk and drink at any hour of the day and I love going for long walks in the middle of the night to nowhere.
I'm pretty kinky in bed and love being open to trying new things. If you're not open minded in bed then you're not getting full enjoyment out of sex. I'm the dominant type outside of the bedroom but I'm a bit more submissive in bed.  I can switch up and have fun tho. I like sexual exploration and experimentation as long as it's within reason.
I love having the opportunity to get to know people online here at shemale-lover.com. Why don't you leave a message to let me know if something was helpful or fun, or even if we screwed something up. Just keep it real.  I'll keep adding more to the site soon as long as people are visiting.
Thanks for checking out my little site.

-Francis
"A loving heart is the beginning of all knowledge."
PRIVACY POLICY: We take your privacy seriously. shemale-lover.com does not place cookies on your computer or collect any personally identifiable information. This is a free site. We are an authorized affiliate of some sites that may appear on this site, however, you are never under obligation to make any purchase to access all the content on this site. Please contact us if you have any questions regarding this privacy policy.